A wide range of
needles, now in 3D.
With all the details.
Wide range
of compounds for
surgical professionals.
Clarity and quick read
label to facilitate storage
tasks and selection.
Always thinking about covering every surgical need of the surgeon, the Aragó Laboratory R&D department has incorporated the most advanced technology in design, alloy and coatings into its needles. All the needles that Laboratorio Aragó assembles are alloy 300 siliconized.
High resistance to deformation and breakage.
Perfect penetration: in the tissues both in the initial puncture and in the continuous one.
Laser technology guarantees the balance of the caliber of the thread with the diameter of the needle, offering the minimum tissue trauma.
>Precision design Special steel that guarantees full effectiveness even in the most precise surgery.
Safe and smooth passage through the guaranteed tissue.
At the forefront of fibers
Laboratorio Aragó has extensive experience in the development and manufacture of sutures and specialized fibers.
The range of fibers covers a wide range of compounds for the practice of surgical professionals and always comply with international standards. Its reputation and commitment to innovation and manufacturing excellence are the result of the creation of several products in the absorbable, non-absorbable and specific range of micro sutures.
Laboratorio Aragó suture materials are widely used in different surgical applications, such as the fixation of cardiac valves, cardiovascular anastomosis, orthopedic fixation, closure of arterial accesses, laparoscopic suture devices or gastrointestinal and gynecological surgery.
The manufacturing excellence coupled with a constant interest in the needs of customers has generated a wide range of high-quality medical sutures, unique in its class and highly valued by surgical professionals.
Consult our range of fibers here.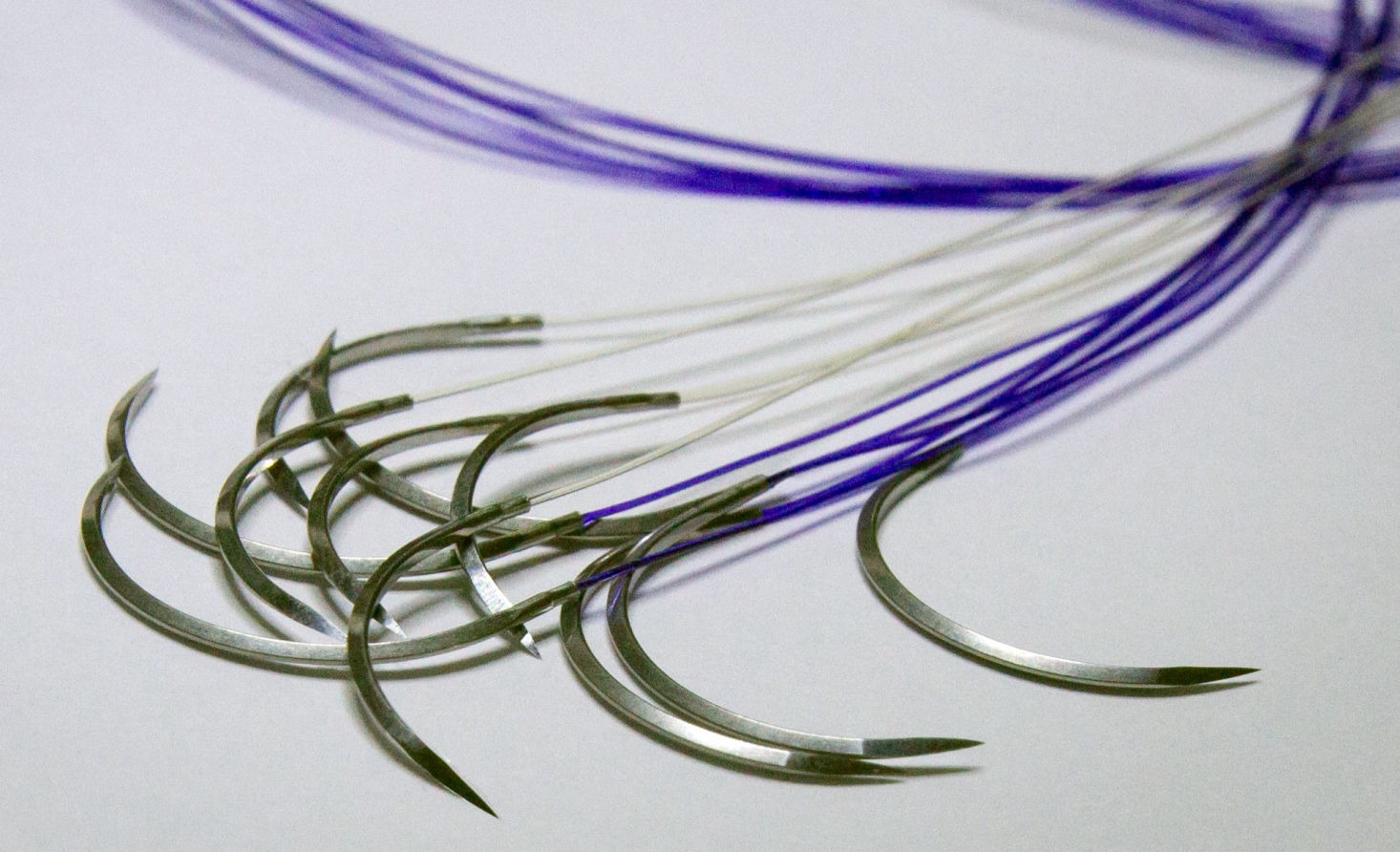 Protection and easy storage
Non-Absorbable Sutures: materials with a microbiological barrier, formed by a special plastic complex compatible with both sterilization systems, gamma and ethylene oxide, transparent and impermeable to gases, welded to a peelable Tyvek sheet, easy to open or to a medical paper, with an indication of manufacturing batch, expiry date, type of sterilization, EC marking and product bar code.
Absorbable Sutures: material with a microbiological barrier, formed by an aluminum complex, impermeable to gases and humidity, perfectly welded, peelable, easy to open, with indication of the manufacturing batch, expiry date, type of sterilization, EC marking and product bar code.
(European Pharmacopoeia, breaking strength tables for absorbable and non-absorbable fibres)